The first decision car-buyers need to make is what make, model, trim, and color to buy. The second decision is leasing vs. financing. Both of these purchasing options have advantages and disadvantages, and the right choice for a driver in Flemington may be the wrong choice for a driver in Bridgewater. Consult this quick comparison to help you make up your mind before you explore the Land Rover lineup at Land Rover Princeton.
Leasing
A lease is similar to an extended rental agreement. You agree to certain terms and conditions and plan to return the vehicle to the dealership after a set period of time.
Pros
Your monthly payments will likely be lower.
You will get to drive something different after just a few years.
You can transition from one vehicle to another with minimal hassles.
Cons
You never build equity in your vehicle.
You are restricted in how much you can drive or modify the vehicle.
You are subject to penalties for damage or a breach of the lease contract.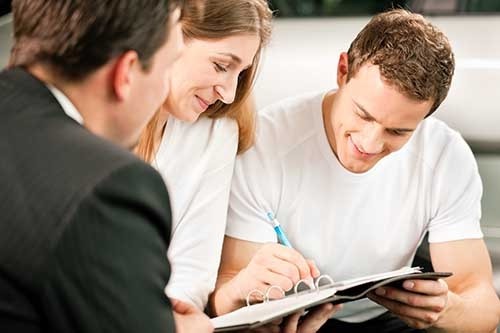 Financing
Financing is another term for an auto loan. A lender agrees to give you the amount necessary to cover the purchase price, then you pay back that amount with interest added.
Pros
You are the owner of the vehicle and free to drive and modify it freely.
You have the right to sell the vehicle whenever you want and recoup some of the sales price.
You stop paying monthly payments once the financing agreement has been repaid.
Cons
You often pay more on a monthly basis.
You may find it hard to find a buyer or fair price for an older vehicle.
You have to pay more for maintenance and service when you drive an older vehicle.
Learn about good interest rates for your credit score and discover options like guaranteed car financing today!
The Finance Process is Simple at Land Rover Princeton
Our team is committed to helping you find the right vehicle and the right purchasing option. Make you way from the Bridgewater area to check out our exciting inventory and discover our current Land Rover lease deals. If you have questions about anything, like how to buy a car from out of state, please contact Land Rover Princeton at anytime.